Whenever you have pricing issues on your web store, it is always helpful to send us screenshots from X3's Price Search screen. In the video below, we'll show you how.
Please note that your X3 may be organized differently. If you are unable to locate the Price Search screen, please reach out to your internal team or Sage Business Partner.
---
Get Information from the Web Store
To successfully conduct a price search in X3, you will need the following:
Sales Site and Ship Site
Generally, you can use the warehouse selection in the customer's profile for both of these inputs.
Note that if your customer is a B2C user, then the warehouses under the Pricing & Stock Settings in  System > Features > B2C (Public) [dropdown menu] prevail.
Sage Customer Code and Product Code

The Sage customer code and product codes are critical elements of conducting a price search.
Run the Price Search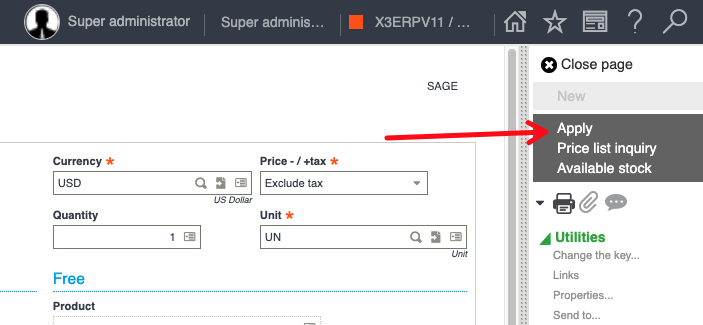 Once the warehouse, customer, and product codes are entered, you should be ready to conduct your price search. Click Apply and then Price List Inquiry.
Send Us Screenshots or Video
If requested, please send us screenshots of the entire price search. These screenshots should include all the configuration data covered above, as well as the results under Price list, Charges/Discounts, and Price lines.
Note that if the Price lines section contains data, please be sure to include screenshots of all columns.
It might be easier to create a video. We recommend Loom.