If you are unable to add a variant option for the variant products, then check the status of a product for which you are adding a variant option.
In other words, if a product is Inactive on a web store then the system will not allow adding a variant option for that product.
To verify, navigate to Catalog > Products and search for a product to check for its status.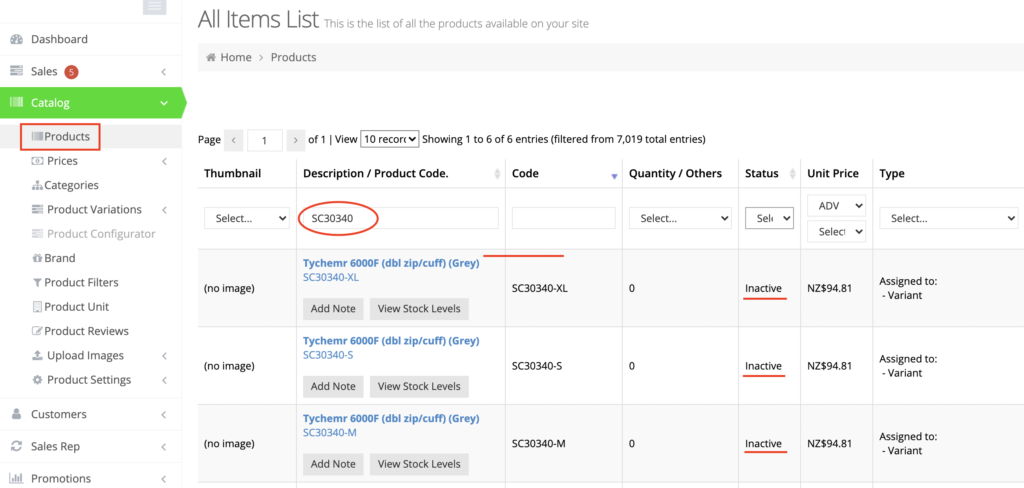 The issue will be rectified after checking Allow Item in Web Store checkbox in Sage I/C Items for all "inactive" products.