Custom pages allow you to add non-default pages to your web store. For example, you may want to create a page, such as yourstore.com/warranty. This page would then contain information about product warranties.
Create the Custom Page
Go to admin and navigate to Content Management > Custom Pages. 
Click "Create".
Add the title for your first page and press enter.
Edit the Custom Page

After that, click "Edit" to begin adding content to your new page.
Add Content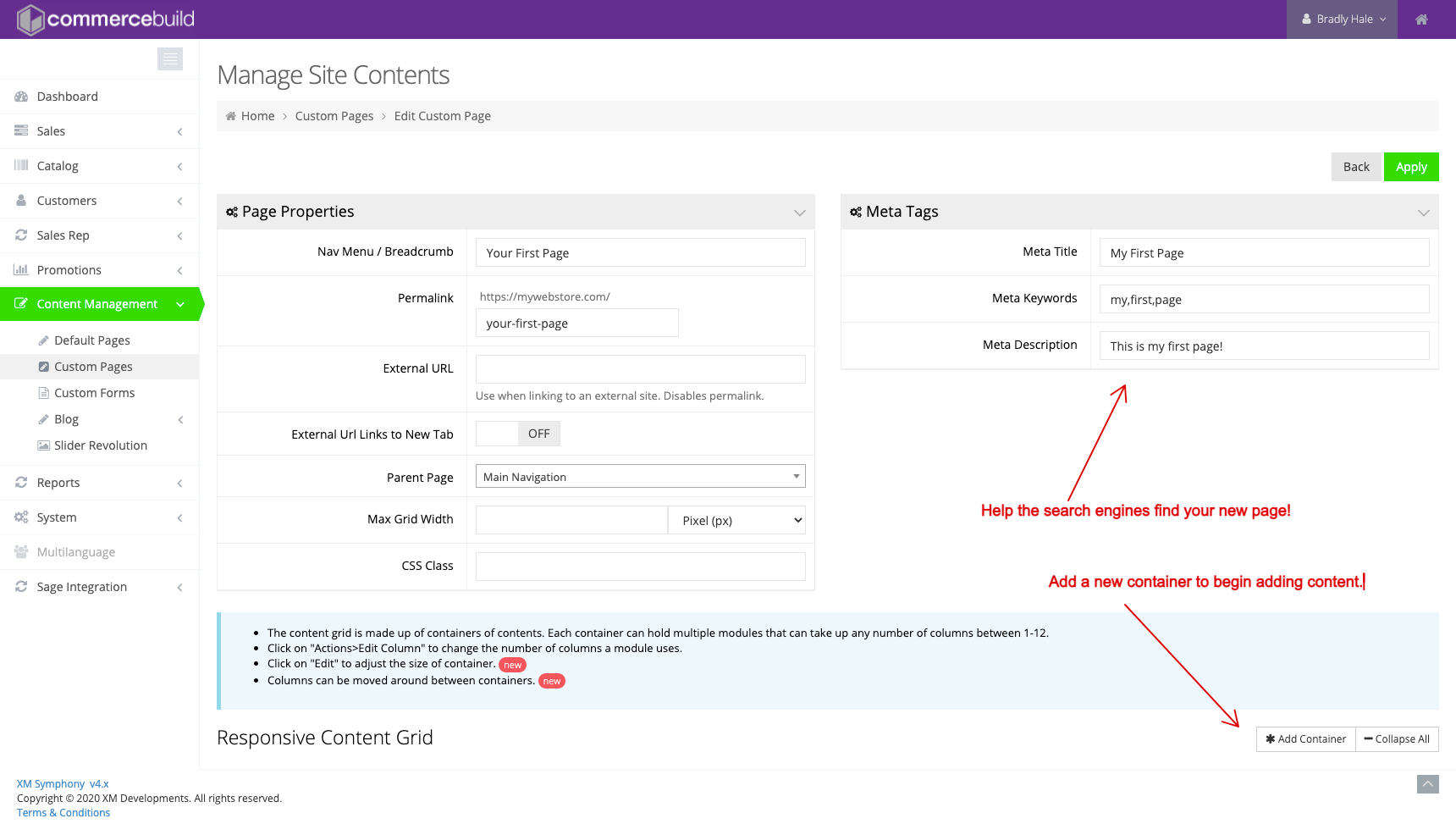 Clicking "Add Container" will create a content container automatically, to which you can add text, HTML, etc. Don't forget to add in your SEO so that search engines can properly index the page.