You have set up a customer group with the option "No On Account option, Integrated Credit Card Only" selected from Payment Setup. However, the "On Account" option still appears on the Payment Step in the Checkout process, as evidenced by the below screens.

For this, ensure the "On Account" option is also disabled from Payment Terms because it overrides the settings done at a user level.
How to disable On Account from Payment Terms
Log in to the Admin Dashboard and navigate to System > Payment Setting > Payment Terms.
Toggle OFF the "On Account" button for the Term Code associated with the Customer Group for which you do not want to show the "On Account" option. Click "Apply" to save your changes.

The Term Code can be found by navigating to Customers > Sage Accounts > Customer Listings.
Search for any customer which belongs to the group in question and click "Edit".
The Payment Terms are shown under the Finance Options panel.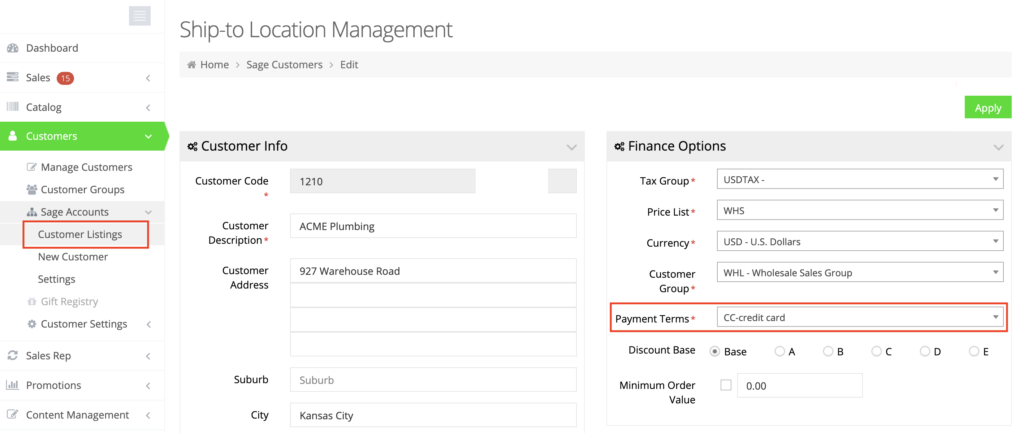 Please note: To verify, log in with an actual user's credentials. When we assume a user's account, the "On Account" option always appears.