Whether you're conducting an upgrade or troubleshooting an issue, you may need to temporarily stop the commercebuild services on you server: the XM Symphony Client and commercebuild agent Services. This guide will show you how to stop them, as well as modify their startup type, if necessary.
Go to Services
Services can be located by clicking the Start/Windows menu and typing Services.
Stop the XM Symphony Client Service
Next, you will want to right click the XM Symphony Client Service and click Stop.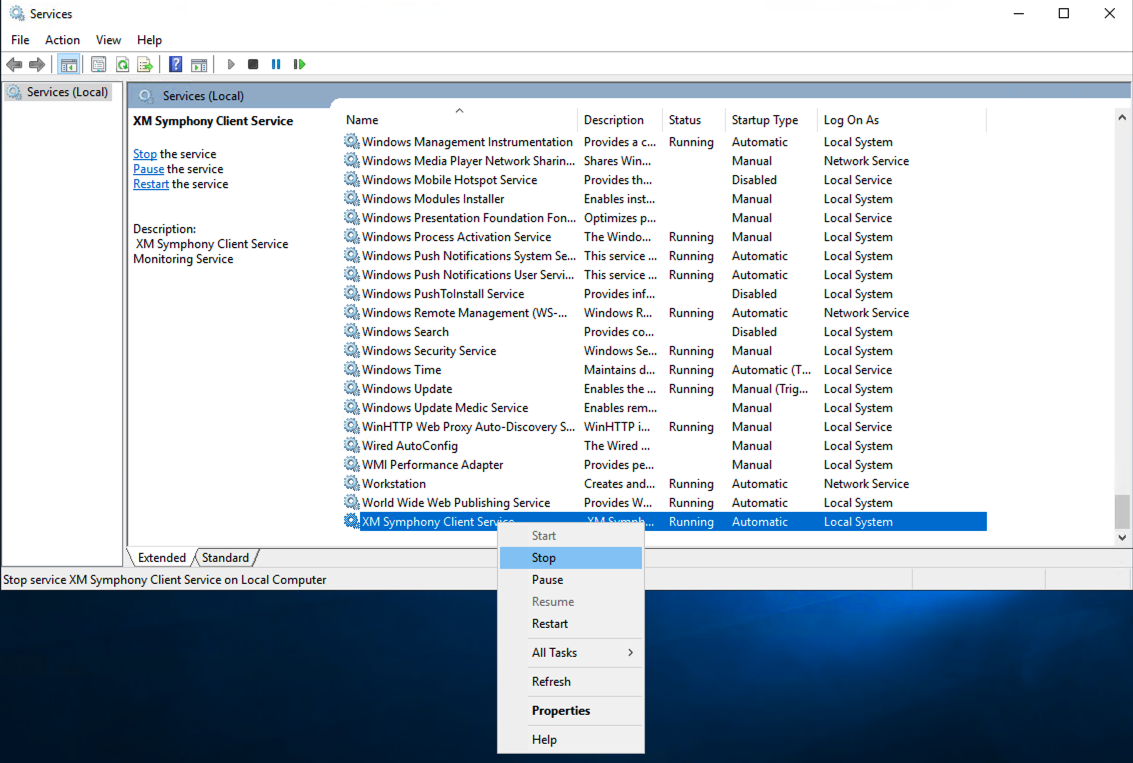 Stop the commercebuild agent Service
We are in the process of upgrading stores to our newest version of Sync, which we refer to as Sync 2. If your web store is running on Sync 2, you may also want to stop the commercebuild agent Service as well, which is the engine behind Sync 2.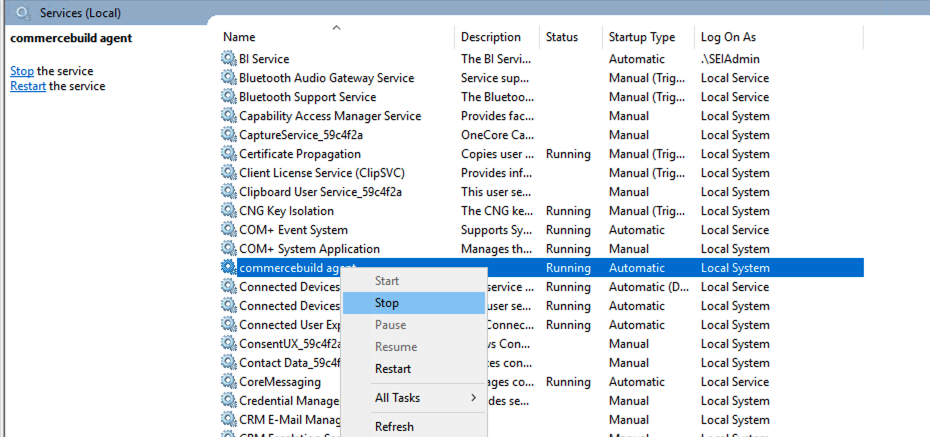 If you do not see the commercebuild agent Service, this means that your site is running on Sync 1. Sync 1 runs via the XM Symphony Client Service.
Modifying Service Startup Type
Both the commercebuild agent and the XM Symphony Client Service are set up to initiate when the server starts. If you are conducting an upgrade of your ERP or any other process that will involve system restarts and you do not want commercebuild's services to initiate as well, you should temporarily adjust the Startup Type for the services in question.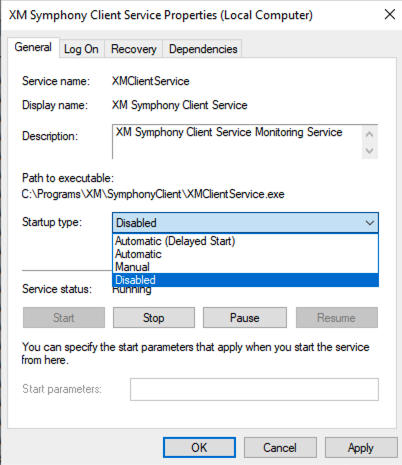 Be sure to return the Startup type to Automatic when you are finished.