Metadata provides search engines with the most important information about your web pages, including titles and descriptions. By using metadata correctly, you can boost your site's relevance in search results. In your admin dashboard, you have the ability to create metadata for content pages, category pages, and product pages.
Product Pages
Single entry
Navigate to Catalog > Products and click "Edit" next to a product for which you want to add metadata.
On the landing page, select the Meta tab and fill in the metadata details.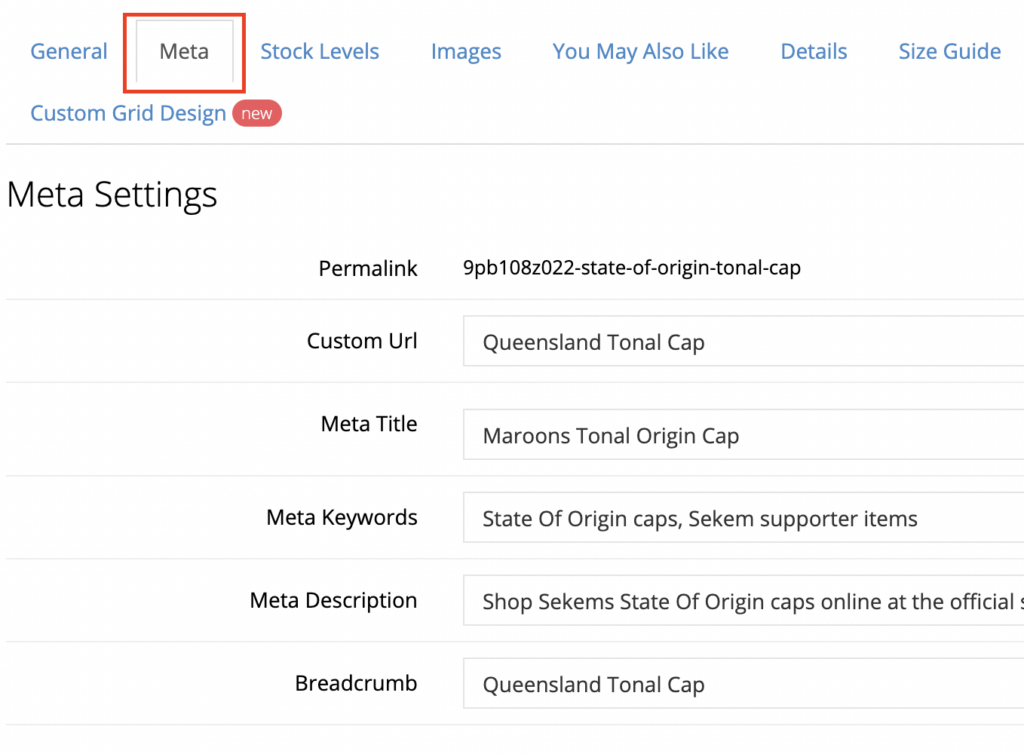 Click "Apply" to save your changes.
Multiple entries
To bulk upload, you can leverage the export/import feature to upload multiple metadata entries at a time.
Navigate to Catalog > Products and click "Tools". Expand the Export heading and choose Product Meta Data.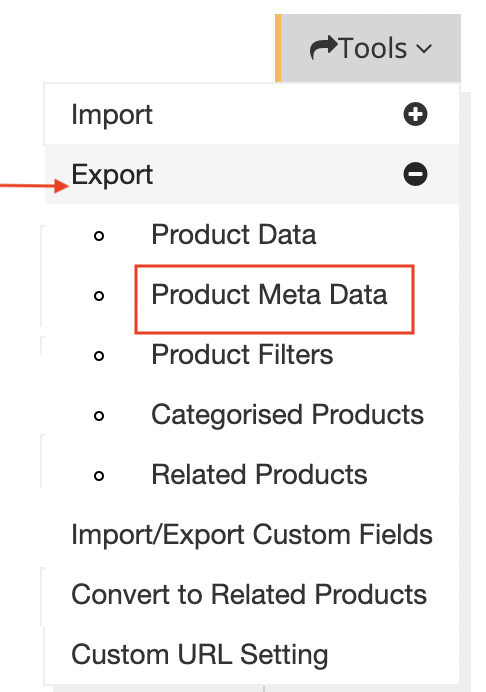 The downloaded file will contain all the products. Fill in the metadata information as per the column's description.

Save the file and import it back by expanding Import and choosing Product Meta Data from the Tools dropdown.
For setting up metadata information for category pages, see our tutorial on How to setup Metadata Information for Category pages
For setting up metadata information for content pages, see our tutorial on How to setup Metadata Information for Content pages