Once you have added a new template for Order Confirmation, you are now ready to begin creating and customizing it.
Getting Started
To start, navigate to the newly-added container and click Edit Content. On the next screen, click Contents dropdown which shows available modules that can be added to Order Confirmation email template.

Select a module from Contents dropdown, for example, "Order Billing Details" and click Apply. Please note the following modules are compulsory in order to publish Successful Order template:
Order Status
Order Billing Details
Order Delivery Details
Order Listing
Order Prices
Add a Module
Once a module is selected, on Edit Form screen you can choose the content you want to include in that module. You can also modify the text of labels and customize the aesthetics of the module.
Page Title Module

Order Delivery Details Module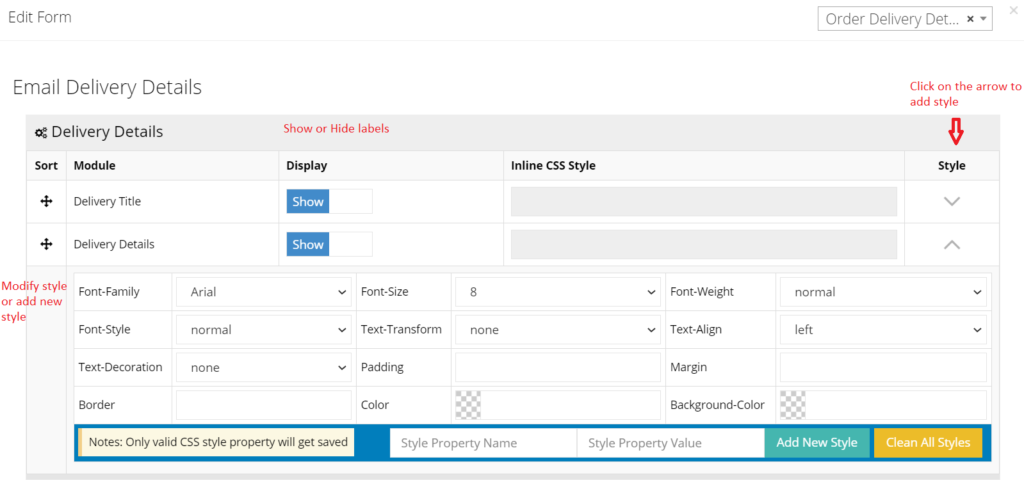 Other Modules
Similarly, other modules can be customized and included in the template. You can preview the template by clicking on Preview button.

Publish a template
Once you are convinced with the layout and design of your template, toggle ON Published button and click Save as shown above.
Please note that new template for Successful Order will overwrite the existing template once you publish it.