Once you have added a new template for Forgotten Password, you are now ready to begin creating and customizing it.
Getting Started
To start, navigate to the newly-added container and click Edit Content. On the next screen, click Contents dropdown which shows available modules that can be added to Forgotten Password email template.
Click on any module from Contents dropdown — for example, "Reset Password" –and click Apply. Please note that "Reset Password" module is compulsory in order to publish Forgotten Password template.
Add a Module
Once a module is selected, on Edit Form screen you can choose the content you want to include in that module. You can also modify the text of labels and customize its aesthetics.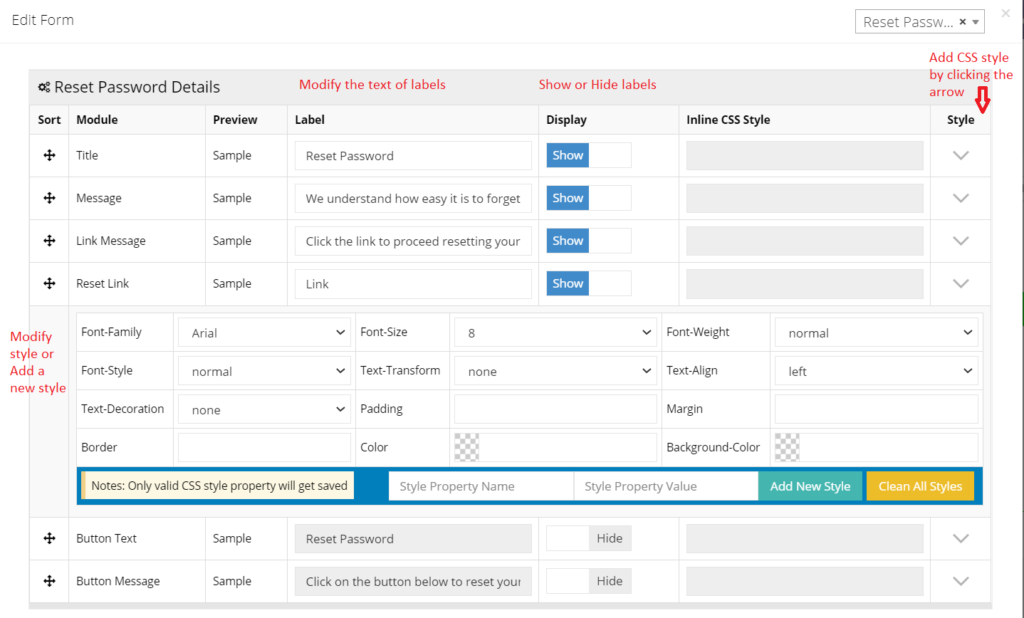 Other Modules
Similarly, Logo and Page Title modules can be customized and included in the template. The following preview screen shows how the template may look after adding modules and various CSS styles.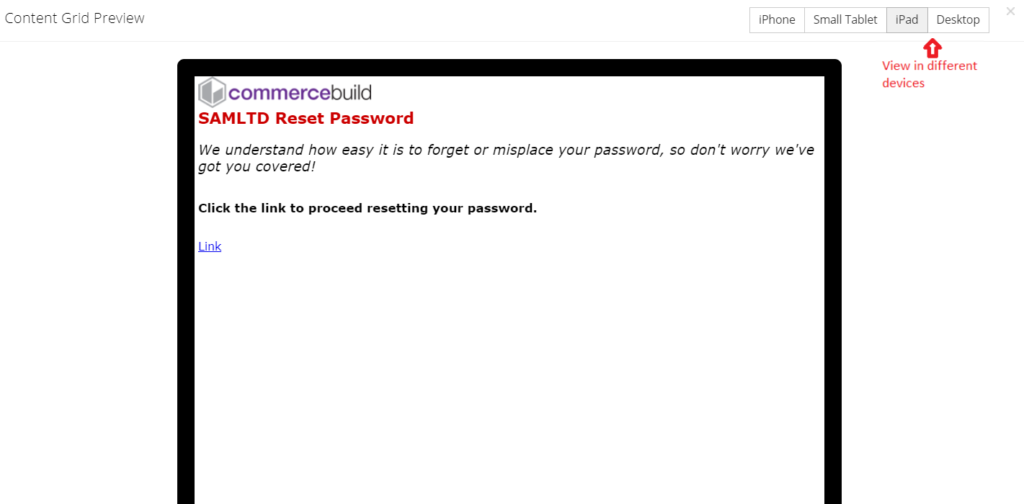 Publish a template
After adding containers with different modules, toggle ON the Published button and click Save.

Please note that new template for Forgotten Password will overwrite the existing template once you publish it.