The Editable Item Description feature allows you to override the ERP item description and set your own in the web store.
To enable this feature, go to System > Features and toggle ON Editable Item Description. Note that this appears as a B2B only feature, but it will be enabled for B2C as well.
Edit the Descriptions
After you activate this setting, then you can edit the item description at the product level in the Products section.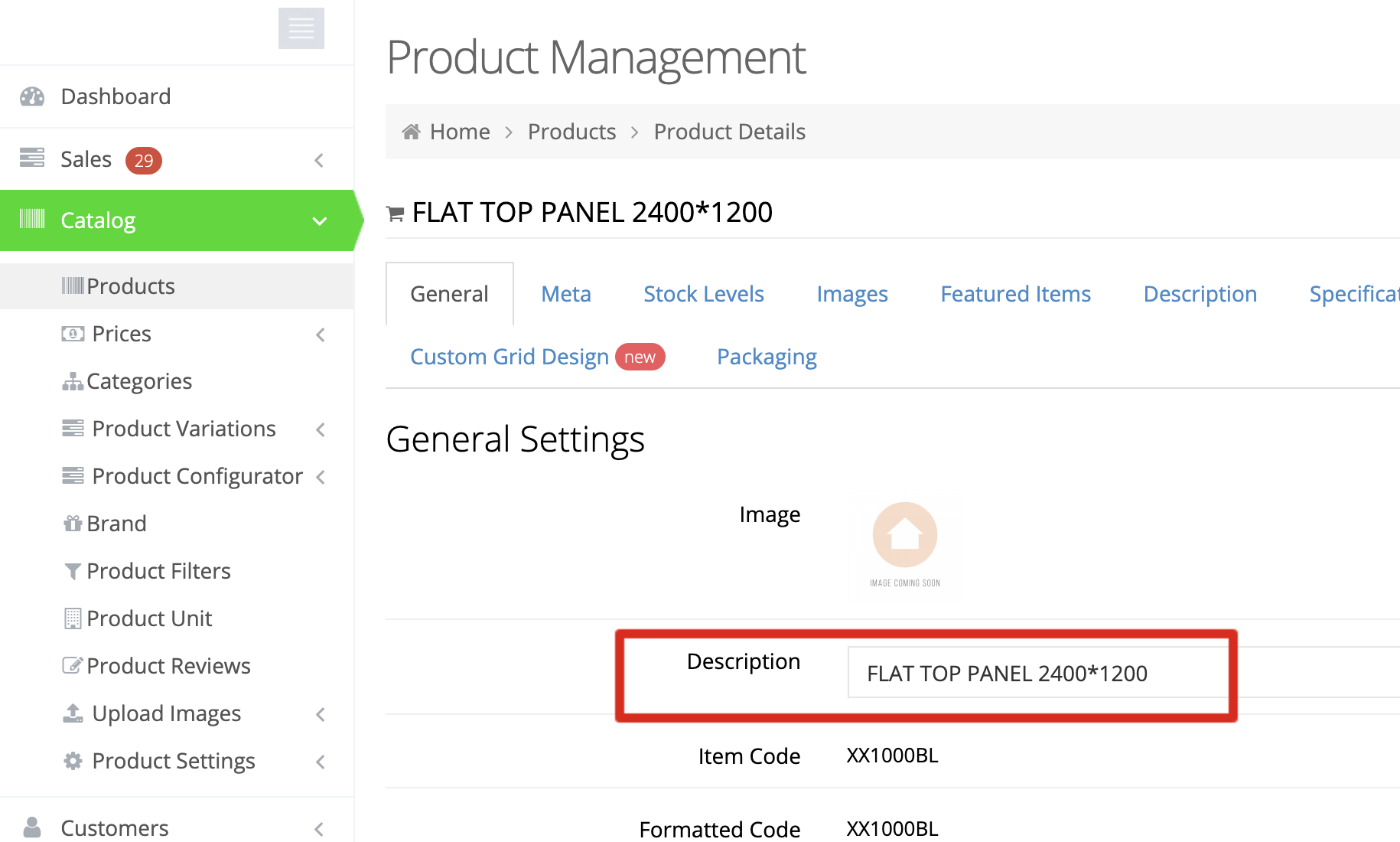 Note that once you edit the description in the web store, it cannot be updated through the ERP.