By default, all newly created custom pages use the Main Navigation as their Parent Page.  However, you may want your custom page to be organized under another parent custom page, e.g. yourstore.com/onecustompage/anothercustompage.
Learn more about creating custom pages.
Using the example, "One Custom Page" would be the parent of "Another Custom Page". You can observe this hierarchy visually in admin by navigating to Content Management > Custom Pages.
Selecting a Parent Page
To change a page's parent, click the "Edit" button for the page you'd like to change (see screenshot above). Then, select the new Parent Page from the dropdown menu.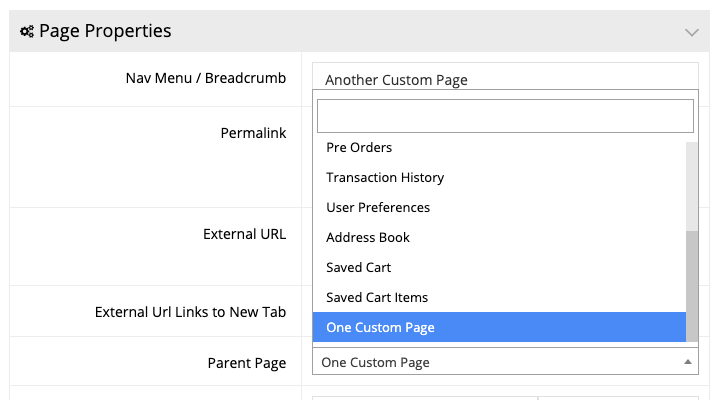 In the case of our example, "One Custom Page" is selected as the parent page. If you wanted to change it, you may do so by selecting a different page from the dropdown menu.
Once you select the parent page, click Apply to save your changes.