Version 4.13.0 of the commercebuild platform is scheduled for release in the coming days, depending on web store server location. If your web store is hosted in Australia or Europe, the release will occur on February 23. The North America release is scheduled for March 1.
The following is a summary of the improvements coming to commercebuild web stores in 4.13.0.
---
Compare Widget Added to Header Multi Module
The Compare widget allows your customers to compare different products and their characteristics in a side-by-side table view. To activate this widget in the Header Multi module, toggle on Show for Compare Widget.
Once activated, the widget will appear in the header.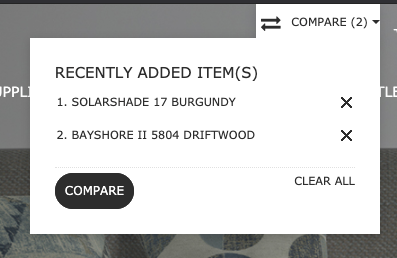 Pre Auth Price Increase
Pre auth price increase settings have been added to Paya (Sage 300 and X3), First Atlantic, Bambora and Braintree payment methods.

Bambora previously had the Pre Auth - Price Increase Amount setting. In place of a flat rate, no increase can be set at all or a percentage can be used instead.
The pre auth increase can be set for B2B and B2C/Guest pre authorizations.
Order Details Grid
You can now customize the order details page that is accessible to your customers via My Account > Orders.
First, navigate to Content Management > Default Pages and locate Order Details for the user type (B2B/B2C) of your choice.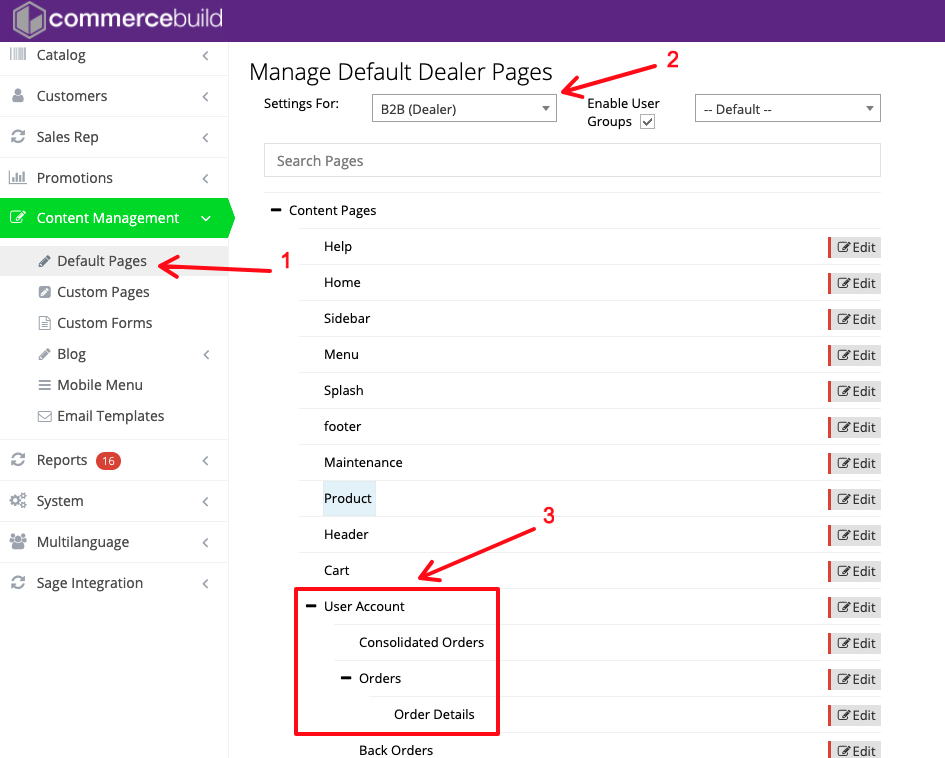 Next, configure the responsive content grid for Order Details to your liking: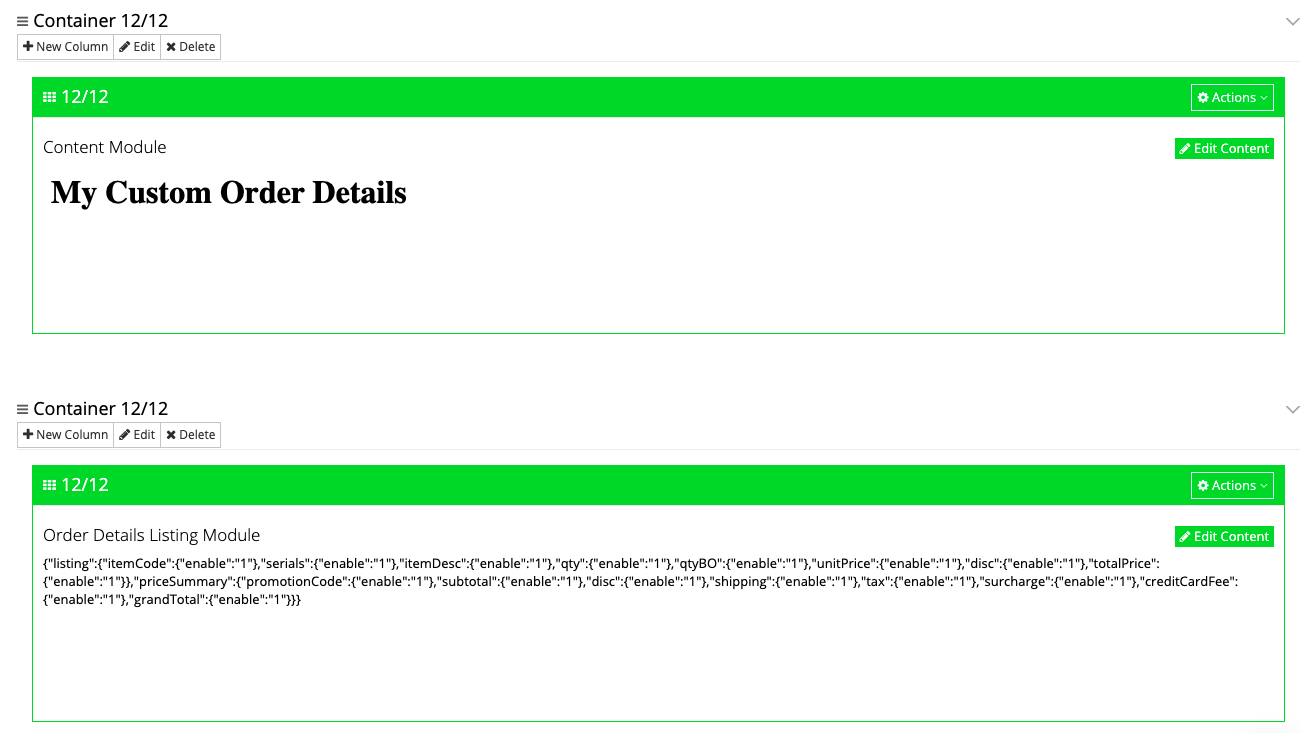 Finally, go to your web store > My Account > Orders and click an order number to view its corresponding details:

Responsive Content Grid Support for Configurator Items
Configurator items and their details can now be displayed via the content grid.
Shipping Calculation by Suburb
Previously, the shipping calculation at the metro zone level was supported. Now, shipping can be calculated at the suburb level as well.
Configurator Swatch Support
Configurator items now support swatches.
The size of the swatches can be set under Catalog > Product Configurator > Settings.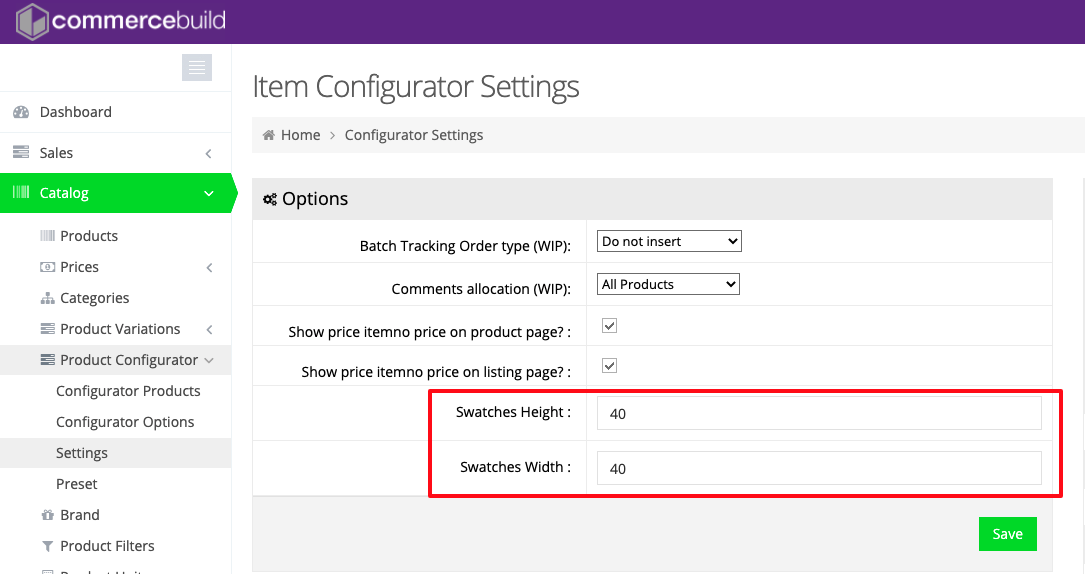 The swatch settings can then be set under Catalog > Product Configurator > Configurator Options:

Variant Dropdown Images
Variant dropdown selections can now feature images.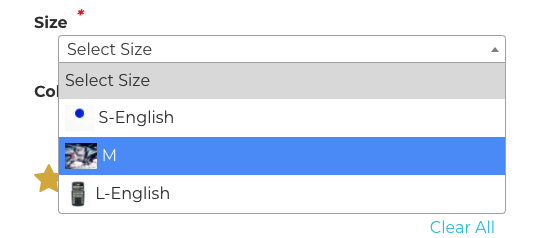 To set the images, navigate to Catalog > Product Variations > Variant Options and Edit Values for the relevant dropdown options.
---
If you have any questions about these enhancements, please reach out to us, and we'll be happy to get them answered! 🚀