The Auto Order feature generates a list of products which have been ordered in the past by your ERP customers. It is ideal for those customers who purchase the same products frequently and thus would add to their convenience to repeat the purchase of items ordered in the past.
This feature may not be available on your web store. To enable it, please reach out to commercebuild Customer Success to ensure that this module is activated. There is no additional charge for this feature.
Getting Started
Once the feature is enabled, it is shown in the admin dashboard under System > Modules.
Configure Auto Order
On the Auto Order screen, fill in the details to configure Auto Order list.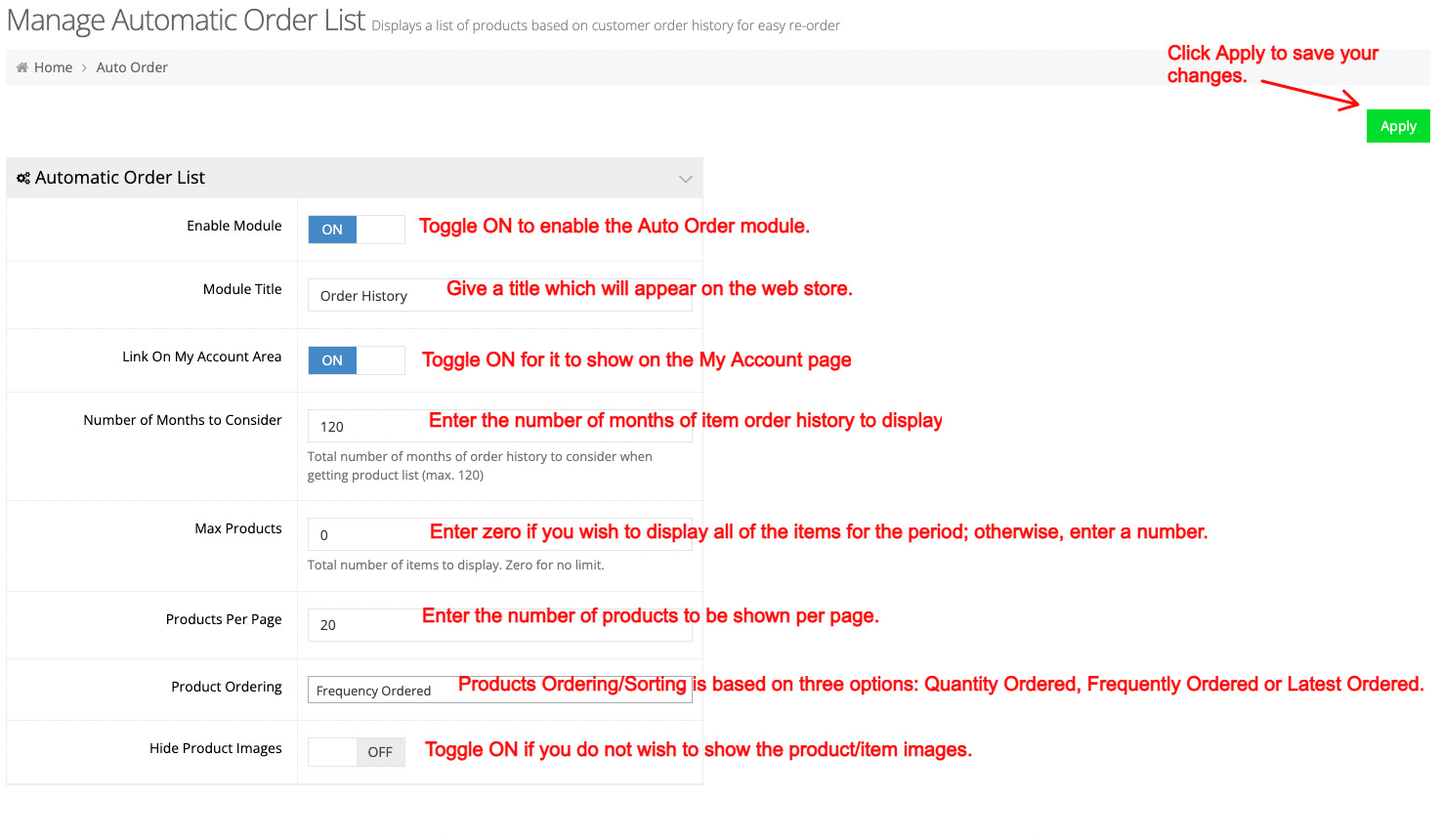 How It Appears on the Web Store
The link "Order Again" will appear with other links under the My Account navigation panel.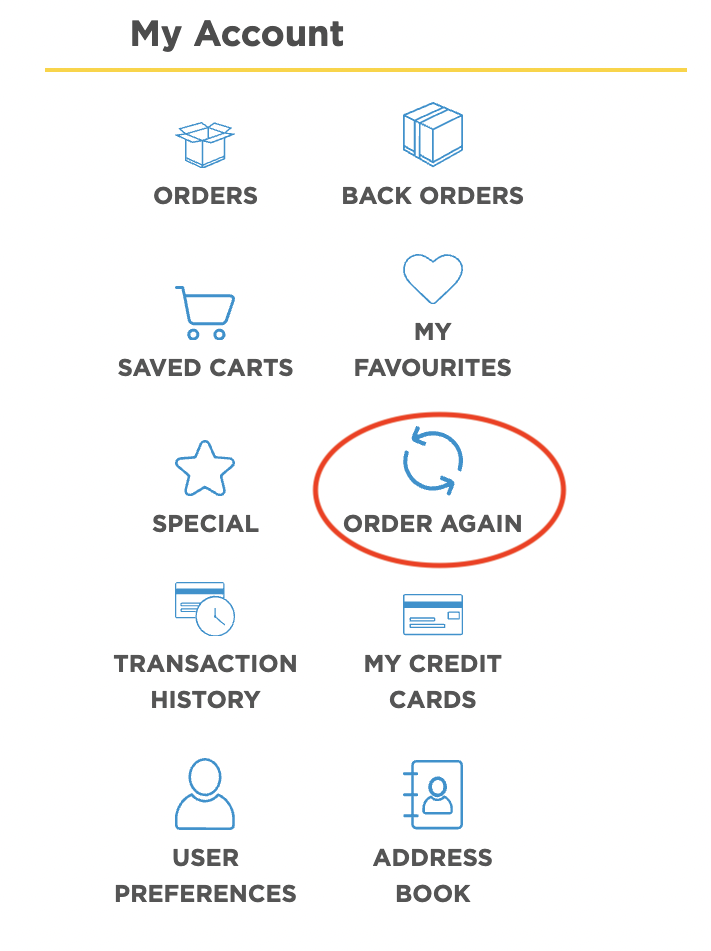 Once clicked, the screen will list the order history of the user as per the settings in the Admin Dashboard (shown above). A user can enter the desired quantity and click "Add to Cart" to reorder an item.