To link your B2B user to a different ERP A/R customer account or to assign multiple ERP A/R accounts, follow the below steps:
Edit User
Navigate to Customers > Manage Customers and locate the customer that you want to convert.
Click "Edit" next to that customer in the table and on the Edit User landing page, click the button "Link Customers".
On the Assign Customer to User screen, search for a customer which you wish to link to your B2B user and click "Assign".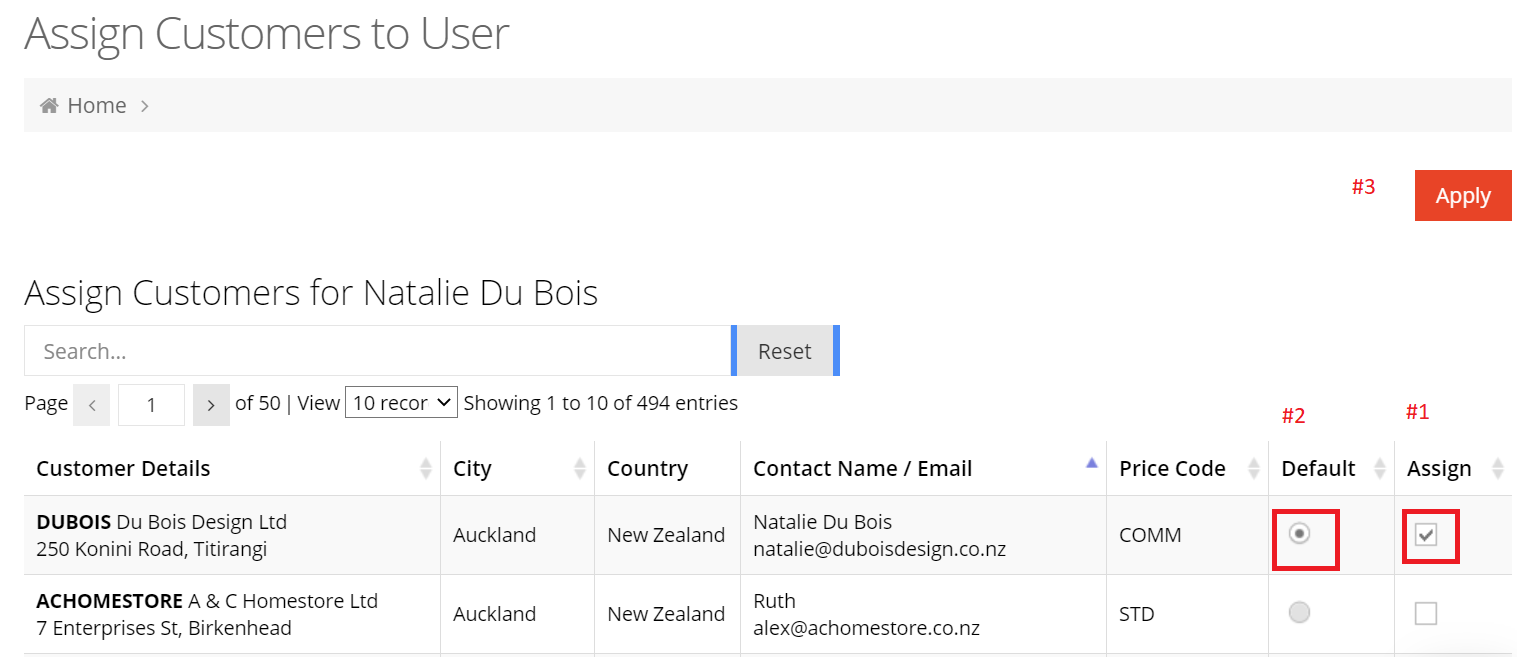 Clicking "Default" will set that account as a default linked account for your B2B user. Further, click "Apply" to save the settings.
Please note, that only one ERP A/R account can be selected as "Default". 
Multiple ERP A/R Customers
You can assign multiple ERP A/R accounts to your B2B user by selecting more than one customer. However, the web store user's Customer Group must be set to allow the user to change ERP A/R customers.