The setting to modify the display order of products on Category Listing pages can be found in your Admin Dashboard under System > Features as shown in the below screenshot.
Toggle ON the button Enable Default Category Display Order and choose from the available options listed under Default Category Display Order.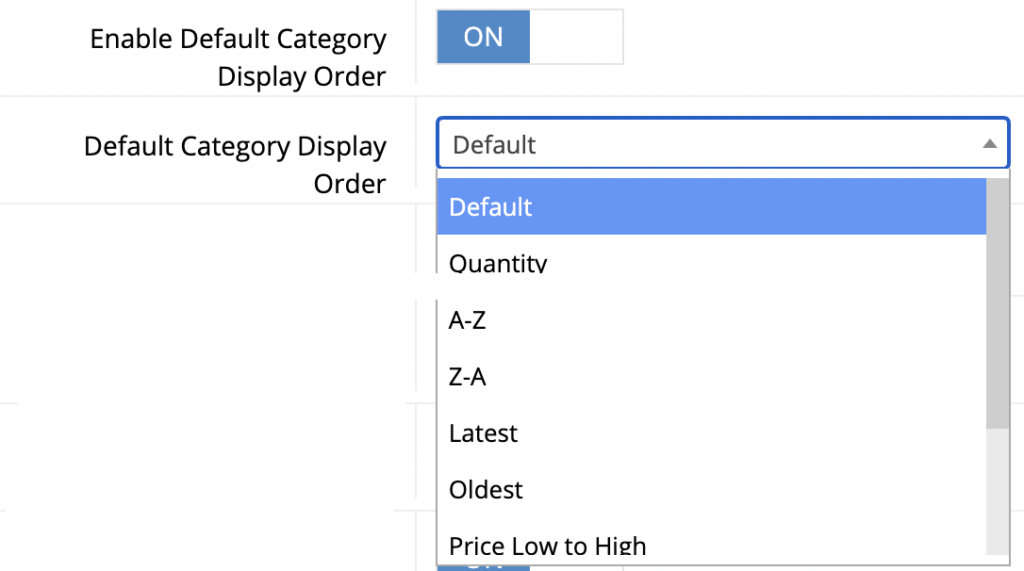 Please make sure to enable the selection for both B2C and B2B users.
Latest vs. Oldest
These options are no longer supported.
Price Low to High
This option only appears on the B2C side of the site. It is not supported on B2B because of the dynamic nature of B2B pricing and the system resources that are required to sort B2B prices.