Creating a Site Administrator for your web store is a fairly easy step by step process. In your admin dashboard, navigate to System > Site Administrators. 
On the landing page, click New User button.
New User - Step 1 of 3
To begin setting up, select Site Manager (Administrator) from "Select Group" dropdown. Click Continue.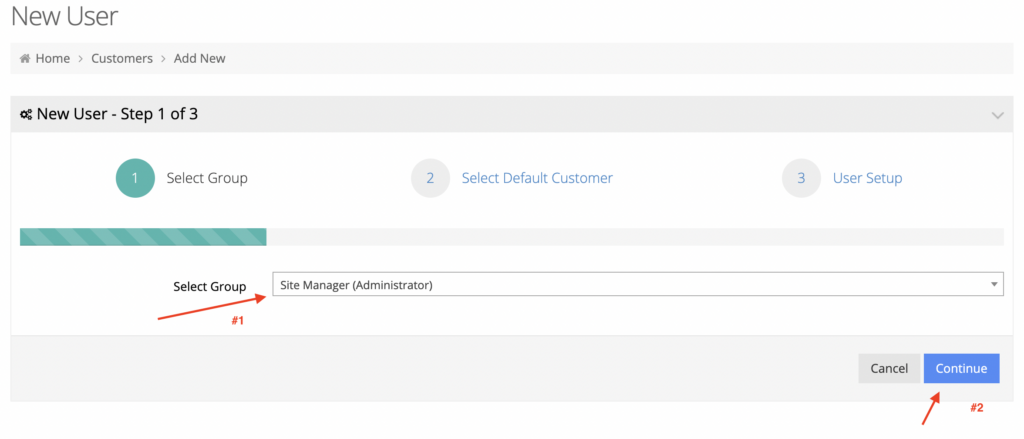 New User - Step 2 of 3
Assign a default customer to your user. This is imperative so they can view product price lists and place orders into your ERP.
Search for the customer you wish to assign them to and click Select Customer for that record.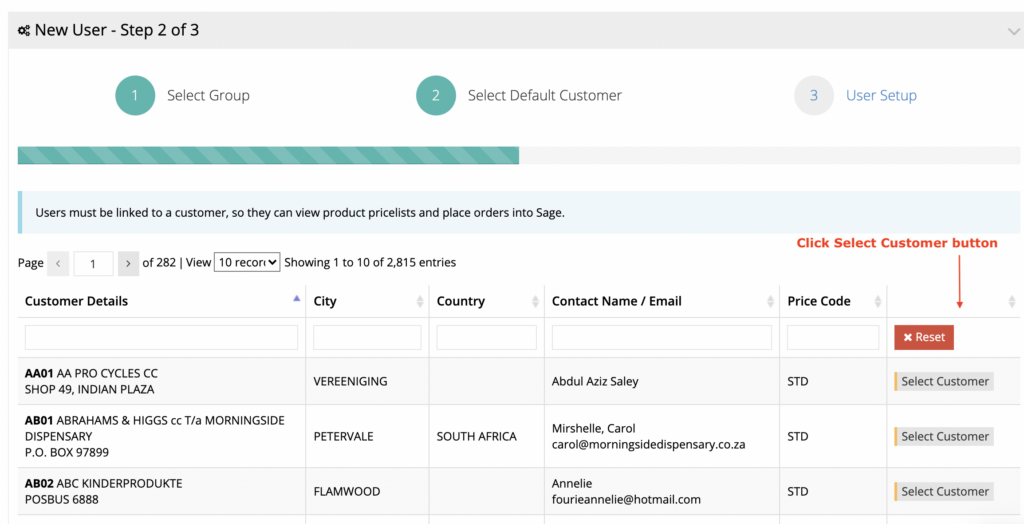 New User - Step 3 of 3
In User Setup screen, fill in all the mandatory fields such as Primary Warehouse, Username , Password, Email Address and First/Last Name.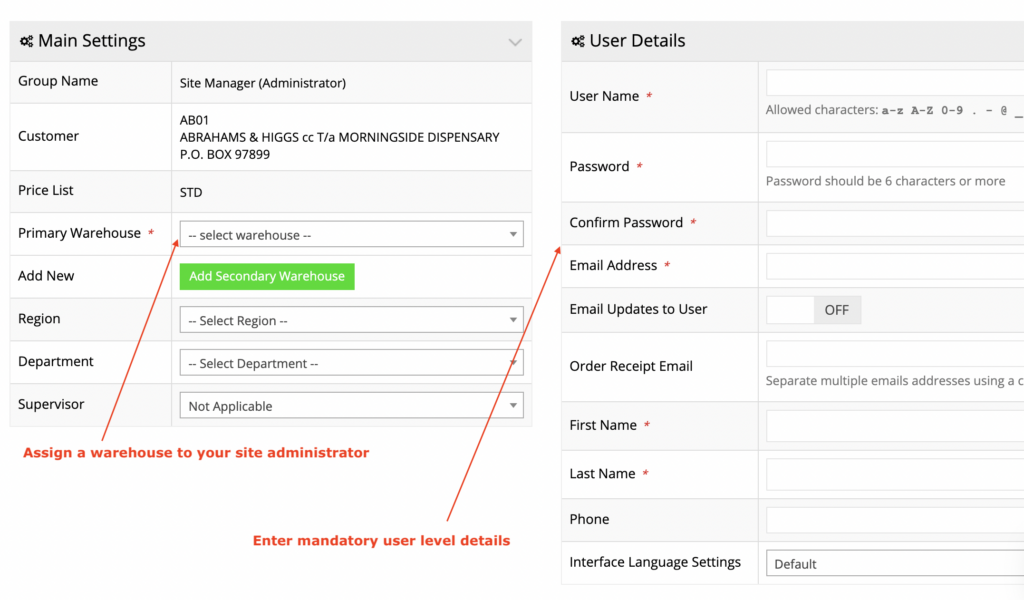 Click Continue to finish creating a site administrator. The system will take you back to the list of site administrators and you may need to search for the newly created user.