Search Engine Optimization means making sure your pages are easily understood by search engines that crawl the web.  Google is the dominant engine by a long margin, so we mostly refer to Google when we're talking about Search. Some local markets may have different important players to consider.
Search engines are only going to see your public pages. If you have content or products that are not available on the B2C channel, search engines won't find them. You may want to consider exposing these pages (even if you disable the products for sale) or create content that at least alerts search engines about the existence of your products for sale.
This article assumes your site doesn't have all the data it needs: That you're about to add a lot more information to your site. If you've already filled out the meta data, you've worked the h1, you've written supportive content, and you've filled out the Google Product Taxonomy, you likely want to look at your analytics results and modify your existing data.
Some Generic Advice
Fill all the fields we have: Having some relevant content is better than having no content
Write concisely, and accurately, but naturally.  Don't try to "game" the search results.
Write to reinforce a consistent message about each page (that's not "gaming" the SEO, that's writing clearly)
Be patient: not only does it take time for a search engine to take a look at your page, but you need to allow time to accumulate data about your pages so you can intelligently update them with better words.
Fill out your Data: h1 tags
Every page should have some high quality short text tagged as h1. If a page of your site was a newspaper, h1 would be the headline at the top.  HTML supports up to 6 section headings, with h1 being the most important and h6 being the least important. HTML is also a referred to as a semantic markup language. That just means that when we start a string of text h1 with and enclose it with /h1, search engines see this as the most important heading.  Semantic in this context also means that it's not the size of the font that makes it more important.  If you want your user to be able to scan a page of content quickly, you might want to make some text bolder or bigger.  If you want a search engine to do the same thing, changing the font size will be meaningless. You'll need to make sure you're using section headings.
As a user on commercebuild, you don't have to write HTML if you don't want to.  You can use the content tools to select the heading value you want.
For a content page like your home page, you would create that title and select Heading 1 from our tool. For category pages and product pages, we automatically use the data we're given to create the h1 value. This is great! Except when it's not.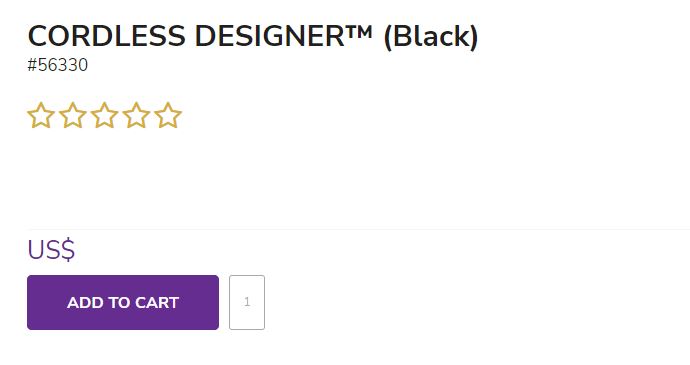 The example above is a product page, and we automatically use the product name from your ERP as the h1.  "Cordless Designer" doesn't tell me what this product actually is, and an algorithm will also be just as confused as a user.
You can update your ERP, or you can use the tools in our platform to apply a new name to the product [for more information on using our system to apply a new name, talk to support].  While we may have an h1 on this page, it's not high quality. Let's fix this up:

I've dropped the all caps, because that's legacy formatting from the ERP. There is nothing about the branding of this product that requires all caps. I've dropped the word black because I don't see any other colors for sale, so it seems unnecessary.  I've added "Clipper" because that's what this product is, and "Hair" because that's what it's clipping.  The "hair" part is really important.  If you go to the manufacturer of this product, hair is literally the last thing mentioned on the product page! Yikes!  Words have multiple meanings, and it is our job as writers to make sure the reader (and search engine) gets the right meaning: Cordless Designer Clipper is not enough.  A clipper is a type of sailboat, the clippers are a basketball team, electrical circuits clip, there is a hip hop group called Clipping.  As the writer, you need to do the work to convey the right meaning.
Supportive Visible Content
There is probably a lot more to say about this product, and the manufacturer's site is a good place to start.  Generally, we don't just take content from people unless we're using it for educational purposes (like here!).  A manufacturer wants you to sell their products and are usually happy to help. Still, it's nice to ask.

Now we have all sorts of good information about this product, and both search engines and humans can get a good idea of what this product does.  It's likely there is more to say, and better ways to say it.  At this stage, we think we've done some good work because we made this more precise, and we can see words and phrases that seem to be important for a product that cuts hair.   This will be evaluated with analytics, but for now let's use this content to continue to fill out our meta content.
Meta Content
Every page will have two important fields you need to fill out for search engines:  Meta title and meta description (Google doesn't look at meta keywords anymore).  The meta content will not be displayed on your product page, but it will be displayed in the search engine's results.
Generally, it's better to have something than nothing. So if you took the product name and copied that into the meta title, and copied more content into the meta description, that would be OK to start.  Here's an example of what I might do for this product, and I'm using what I think are some important words to help support the content we have. If this was your company, and your product, you might have insight into trends and market position that would lead you to focus on a different set of words.

Google Taxonomy
Products are only visible when they are placed into a category. And your category can hold taxonomy information that also helps Google understand what you're selling. Pages like your home page isn't going to have a taxonomy setting, so this is only for your catalog.
Edit a category and click on the Settings tab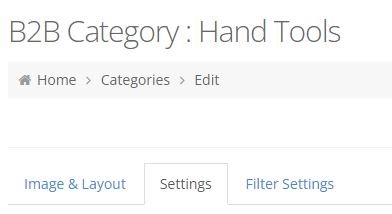 At the bottom of this tab you'll see the Google taxonomy information:

We provide you with the link to the taxonomy at the bottom of every settings tab, click on this, find the text or excel file to download, and open it up.  Here, I searched for "clipper" and found my category pretty quickly.

Add the taxonomy to our settings page:

Final Step
Now it's time to shout about your achievements.  In your admin panel, go to System >> Sitemaps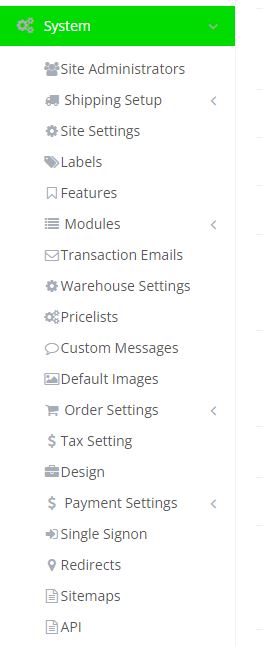 Because you've filled out your Google Taxonomy, put a checkmark here:

Click on "Generate Sitemaps" and you'll see this progress message.  You may have many more items to generate based on your store, this is just an example.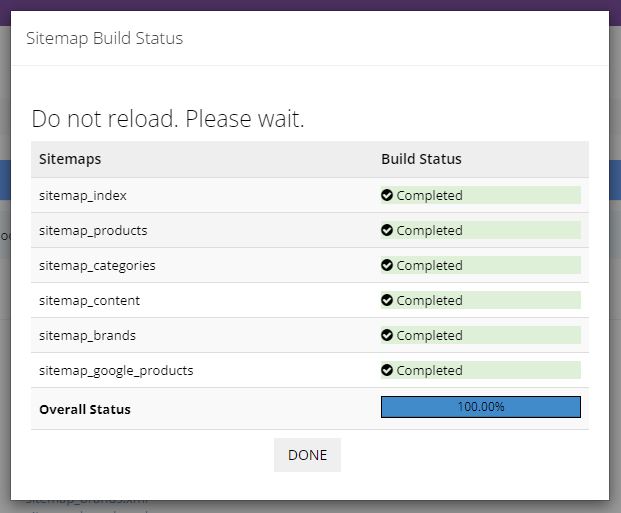 Generating sitemaps is pretty important to do on a regular basis.  If you have a sitemap, Google will try to independently keep up, as your data is updated from your ERP.  If there is a major update like a whole new line of products, a major pricelist update, a reorganization of your categories, then you should generate a new sitemap.  There is no benefit to doing this daily, quarterly is perfect for most companies.
Summary
At this point, Google shouldn't be confused about what is being offered to sell on this page.  As much as we tried to make a clear page, what isn't clear is how people are searching for this page online. It's guaranteed that search trends are changing all the time and there is follow-up and evaluation to do.
This seems like a massive task: and it can be.  Search is a marathon, not a sprint, so you're best to allocate the sustainable resources you can to improve search for the long term. That might mean setting aside some time every quarter to review and update your most important products, or underperforming products.  Note that this is a full time job for some people, and there are companies that just focus on this as a service.  A short article on where to put your information doesn't mean you'll enter the most effective information.  Again, having some data filled out will be 100% more effective than no data filled out.  Compare the hair clipper from the start of this article to what we ended up with: it's a massive improvement.  I imagine that someone who actually knows something about this industry could do better. We're confident our clients can generate good content here to start.